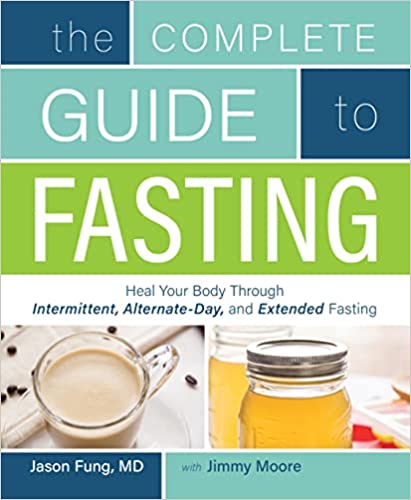 Why "The Complete Guide to Fasting" is Best
"The Complete Guide to Fasting" by Dr. Jason Fung is a popular book that gives advice and information on different kinds of fasting. Here are some of the book's pros and cons:
Pros:
The book tells you everything you need to know about different types of fasting, such as intermittent fasting, extended fasting, and alternate-day fasting. It talks about the benefits of fasting, how to start and end a fast, and some of the most common myths and false ideas about fasting.
Easy to understand: The book is written in simple, easy-to-understand language, so people who don't know much about medicine can read it. The author also gives tips and advice on how to safely and effectively fast.
Scientifically backed: The book is based on research and studies that show how fasting can help people. The author shows how fasting can help people lose weight, reduce inflammation, make insulin work better, and lower their risk of getting chronic diseases.
Dr. Jason Fung is a well-known doctor who has used fasting to help his patients. The book is more likely to be true because of his knowledge and experience.
Cons:
May not be good for everyone. Fasting isn't good for everyone, and this book might not be good for people with certain health problems or who are pregnant or nursing. Before starting a fast, the book tells readers to talk to a doctor, but some readers may not follow this advice.
focuses too much on fasting as a cure-all: Fasting can be good for your health in many ways, but the book may stress it too much as a cure-all for all health problems. It's important to keep in mind that fasting is just one part of a healthy lifestyle that also includes a healthy diet and regular exercise.
There aren't many recipes and meal plans in the book for people who are fasting, which may make it hard for some readers to stick to the program. There are, however, a lot of online resources that can give you more information and recipes.
Lack of personalization: The book gives general rules for fasting, but it may not take into account how each person's health, lifestyle, and preferences are different. It's important to tailor a fasting program to each person's needs and goals, which may mean getting more help from a doctor.
Verdict
In sum, Dr. Jason Fung's "The Complete Guide to Fasting" provides a lot of information and helpful advice on fasting, but it's not for everyone. Consult your doctor before beginning a fast to ensure that the regimen is appropriate for you.