Fitness trackers could be very helpful sometimes. As it's been 10 years of my working out journey, I have discovered many things to ease my workout activities. I was always a big fan of cardio running. And that has given me sense about what could ease my workout drills.
So, when I run in the park or on the treadmill, I wish to keep track of my steps. This will help me track how well I'm getting at running. Also, I can keep track of how many steps I've taken in total.
For this reason, I want to encourage you to grab a fitness tracker that could be used for multiple advantages. Now if you ask me, then my vote will go with such device that will give me
Accurate data of my step counts
Counts my heart rate precisely
Scales the distance of my running.
Gives the data of the calorie burned.
Even monitor the quality of sleep.
Now, for all these reasons, I've found a set of high-quality fitness trackers that will impress you so much that you'll have to shop them right away.
21 Best Fitness Trackers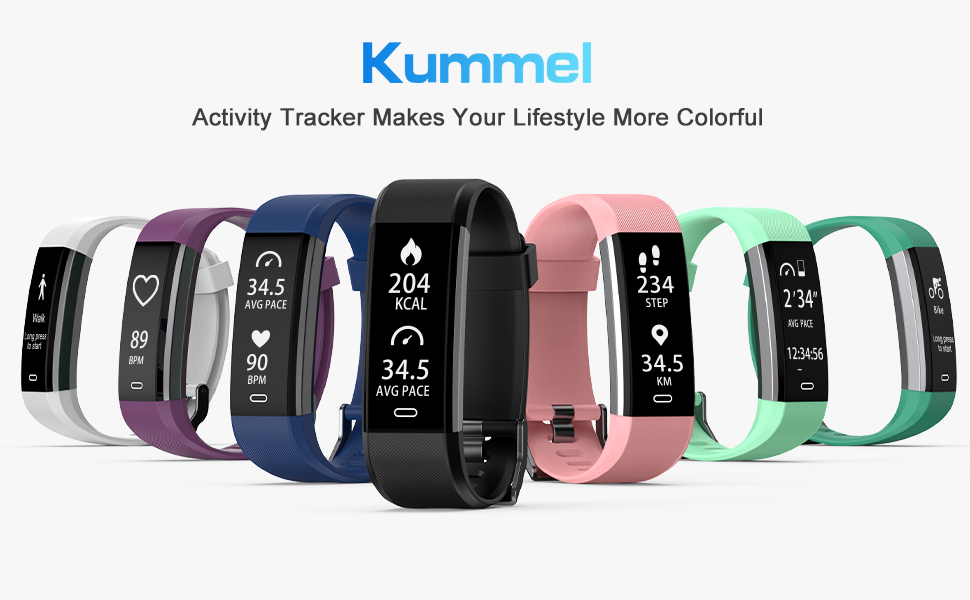 Price: $25.99
Good Points
Kummel fitness tracker is like a slim wrist band with a light weight. Although its design is not lavish looking but still it gives a simple posh look while your exercise time. And I must mention about the variant color option it holds. So, if I may the colors are Black, Blue, Green, Light Green, Pink, Purple.
Count your steps, calories burned, miles traveled, and time spent exercising with the 14 sports modes. If you want, you can use the Veryfitpro app to add a couple extra exercise modes. Such as swimming, jogging, biking, treadmilling, exercising, dancing, badminton, tennis, yoga, and so on.
Another exciting part is the easy charging facility that allows it to work for 7 days by a straight 2 hours charging. You can charge it on your laptop. This fitness watch has a built-in USB charging port, so no additional cables are needed.
It is waterproof, counts your heart rate, steps and distance walked quite accurately. Also it can work as the remote control of your phone's camera to capture all crucial moments.
The sedentary reminder alerts you that you have been sitting or lying down for longer time than you should. The sleep monitor gives data about quality of your sleep (deep or light) and when was the time you or your brain was awake during sleep.
Bad Points
It's slim built! Those who prefers a wide strap on their wrist, won't consider buying it.
2. Fitbit Charge 5 – "Keep Fit Keep Beautiful"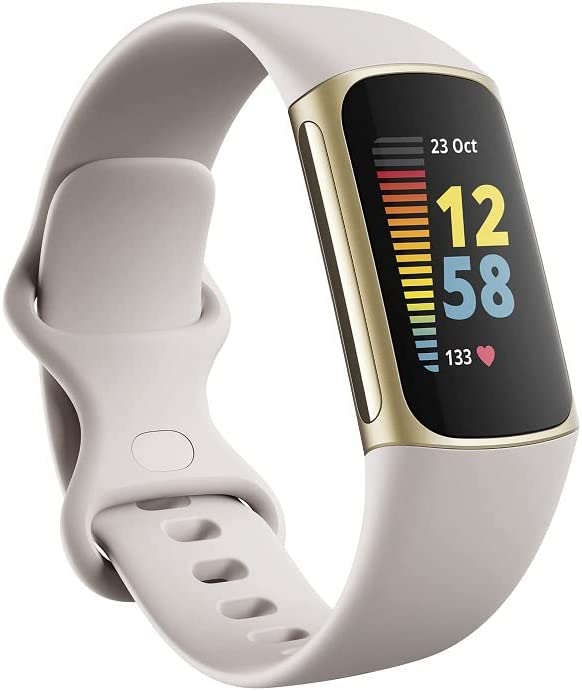 Price: $99.95
Good Points
The Fitbit Charge 5, manufactured in Malaysia, is an amazing looking stylish advanced fitness tracker that will draw your friends attention for sure. The manufacturer has picked totally stunning set of colors which are Graphite Black, Lunar White, Steel Blue.
It has a unique feature of readiness score that will tell if your body is prepared to workout today or it should focus on recovery. It makes your schedule work for you not that you get bounded by it. So, the healthier living starts here.
The Stress management score shows body's response to stress situations and it will help you improve the stress level with the on-wrist EDA sensor. It tracks changes in heart rate and tiny electrical changes on your skin. By this you can learn how well your body is handling stress.
It also gives 7-day battery power.
It keeps track of calories burned and by this optimizes your workout.
The built-in GPS tells you the walking distance without your smartphone connected.
It has 20 exercise modes to set personal targets for running or strength training that will help you maintain desired heart rate level.
Bad Points
Premium membership of Fitbit App (an extra expense) is required for the unique Readiness score telling feature.
3. Amazfit Band 5 – "Next Fitness Goal, One Step Closer"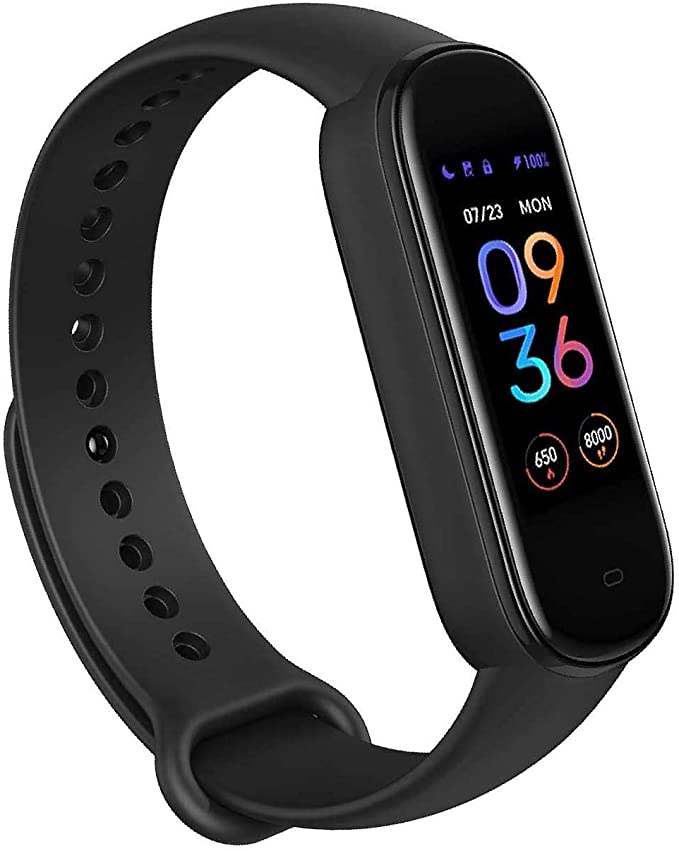 Price: $27.99
Good Points
Amazfit Band 5, origin China, is the creation of amazon itself. It has built-in Alexa. You can ask questions, get translations etc. a small robot on your hand like Tony Starks "Jarvis".
The astonishing capability is the 15-day battery life. Goodbye to daily charging. One single charge and you're off for a mind-free two weeks trip.
The blood oxygen saturation monitor is ideal to check oxygen beats that will help you go for a marathon.
The sleep tracker professionally interprets your sleep characteristics at each stage to adjust your sleep habits. The funny think is, it also monitors 20-minute naps that you take daily.
The 5 ATM water resistance allows you to wear it while swimming.
Female's period tracking system is a revolutionary invention in the history of fitness trackers that predicts female menstrual cycle; sends smart reminders.
The five colors Black, Pink, Orange, Olive, Beige etc. gives you variety of stunning design options to buy.
And guess what! Amazfit didn't stop making different colors but also, they have made available customizable 50+ faces for the watch section with 1.1" AMOLED screen for bigger and clearer viewing experience.
Bad Points
It has only 11 sports modes that is lesser than other fitness trackers.
Sadly the multiple watch face option is available with the downloadable app.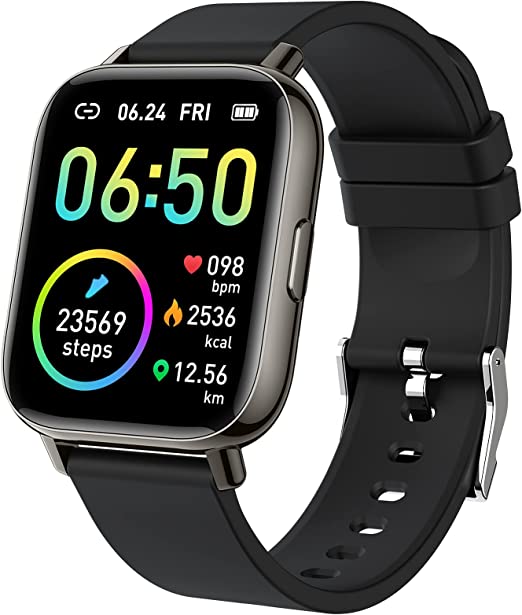 Price: $29.99
Good Points
This is a 1.69" big screen smartwatch fitness tracker. The brand name is Motast, manufacturer from China. It has an extra feature- music controller.
It can receive all social media messages from facebook, whatsapp, Instagram and even Gmail.
IP68 water proof standards allow you to wash hands or run in the rain while wearing it.
The sedentary reminder is spectacular, it vibrates when you seat for a long time.
The weather display helps you forecast for the next day that will create convenience for future travel planning.
Bad Points
Not suited for diving, swimming in the sea, sauna.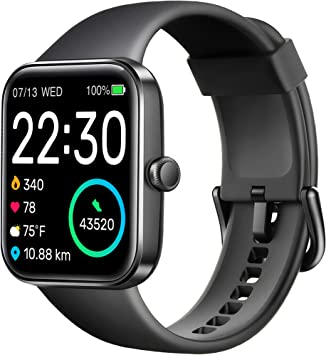 Price: $39.99
You can assess your health by monitoring your blood oxygen saturation. Perfect for marathon training and intense gym sessions. The V7 smartwatch also does an expert analysis of your sleep patterns to help you improve them. It can even track your 20-minute naptime every day.
Feature a 1.7-inch high-definition (HD) touch screen. The SKG smartwatch provides precise monitoring of vital signs (heart rate, blood oxygen, sleep and stress level). An impressively long 8 days of use from a quick 2-hour charge.
You can keep track of your daily steps, runs, and other workout stats with the 14+ sport modes available on this fitness sport watch. The V7 smart watch is waterproof up to 50 meters, so you can wear it while swimming and it will still keep track of your stats.
You can pair your smartphone with the SKG V7 smart watch if it runs iOS 9.0 or later, Android 6.0 or later, or Bluetooth 5.2 or later. Get the "VeryFit" app on your device.
You should never pay for a bad time at the store. So, SKG is dedicated to delivering high-quality goods and 12-month warranty support.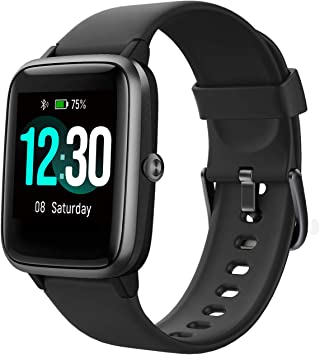 Price: $34.39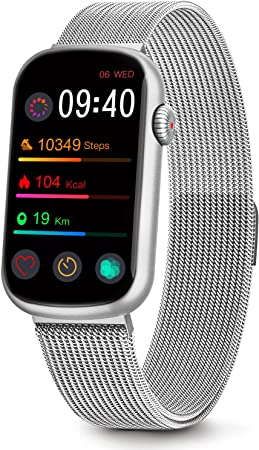 Price: $53.11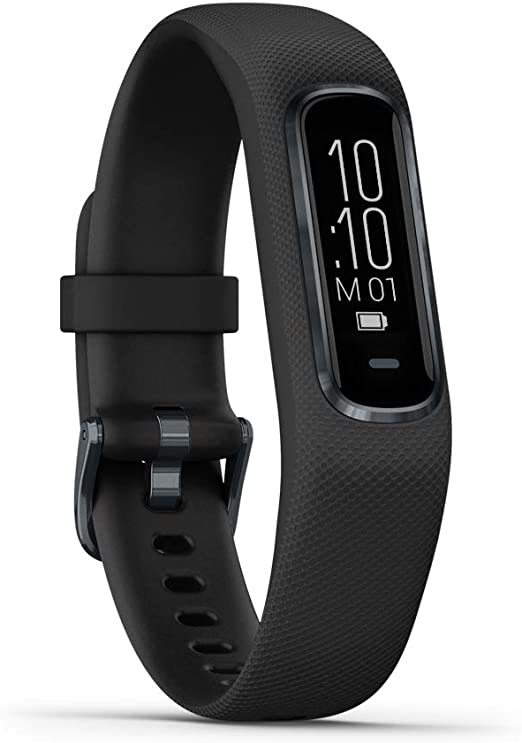 Price: $89.38
Price: $49.00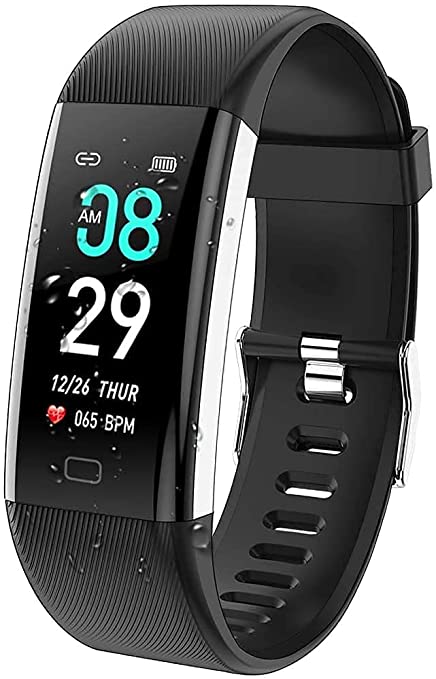 Price: $21.94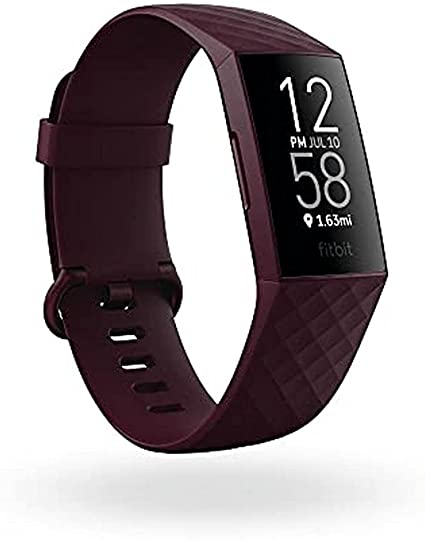 Price: $105.00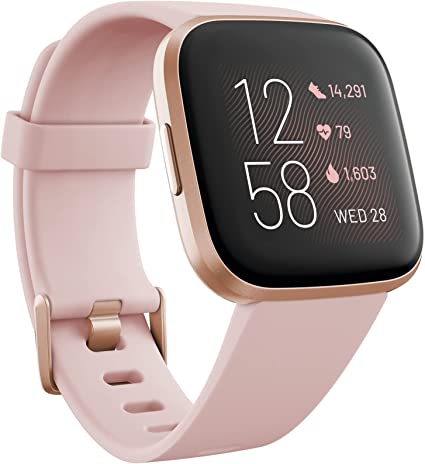 Price: $98.95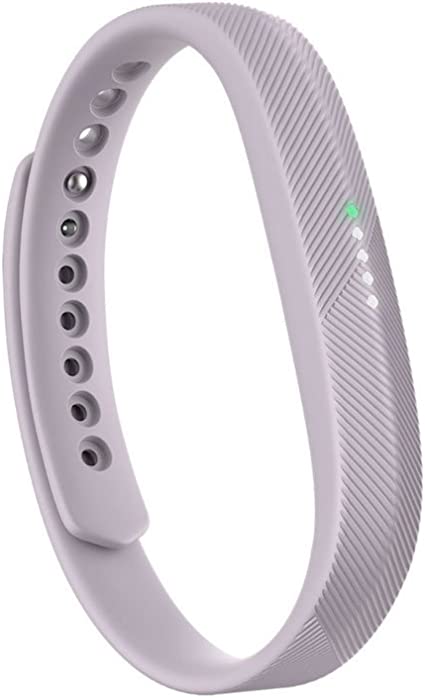 Price: $242.99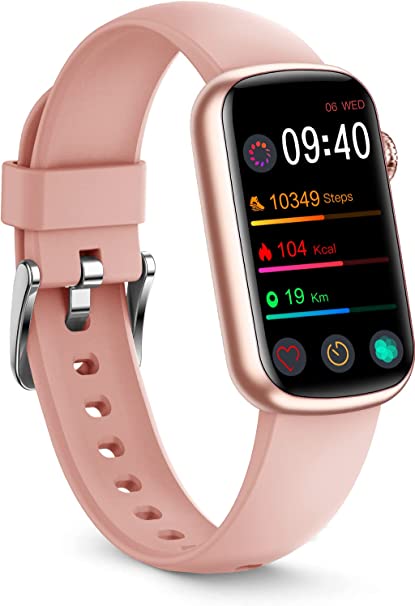 Price: $40.79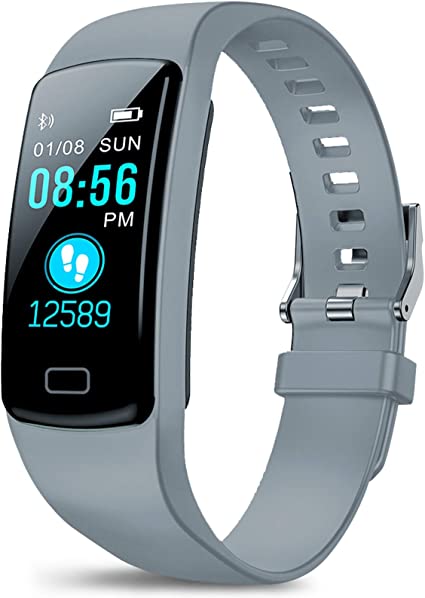 Price: $26.86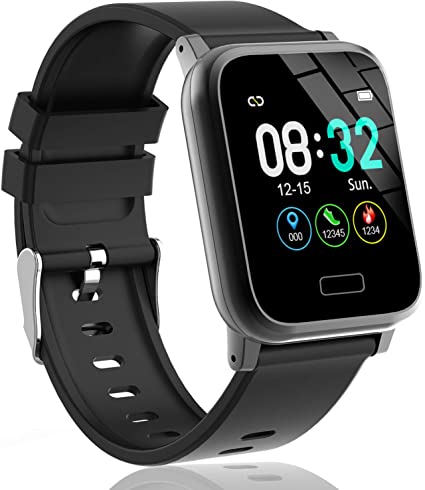 Price: $20.79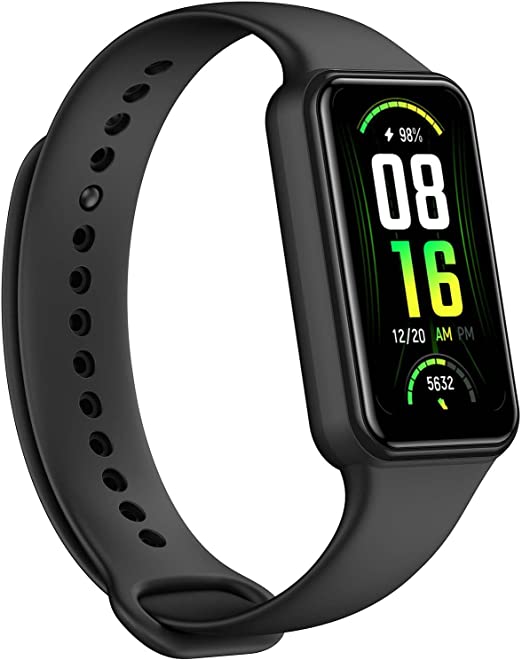 Price: $39.99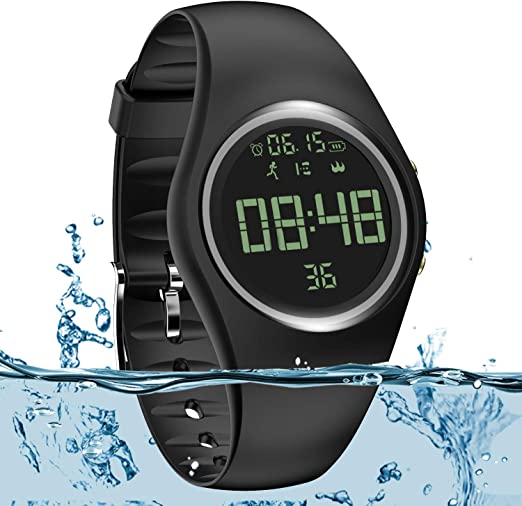 Price: $19.19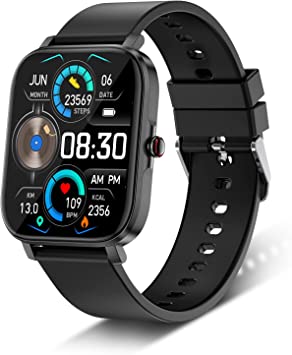 Price: $23.99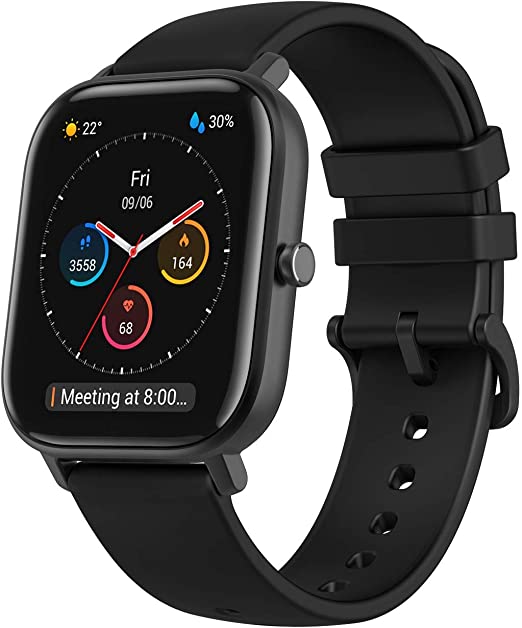 Price: $119.99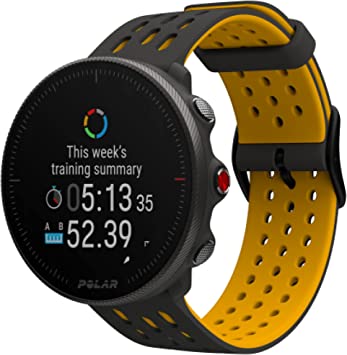 Price: $297.96
The ultralight (45 g) Polar Vantage M2 is loaded with features such as wrist-based heart rate monitoring, a running program, preloaded daily workouts, in-built GPS, recovery tracking, and a smart fuelling assistant.
The Polar Jogging Program is like having a personal trainer for running on your wrist. Simply select your target distance and start time, and Polar Flow will generate a custom, date- and time-adjusted training program tailored to your specific parameters. Your strategy evolves as you go along to accommodate your new circumstances.
You can monitor the effects of your workouts on specific body areas with the help of Training Load Pro. It also provides a visual representation of your recent training volume, allowing you to assess whether or not your efforts are bearing fruit.
How effectively you recharged overnight can be gauged by using a metric called "Nightly Recharge." It guides you toward the daily actions most likely to bring about your desired health, fitness, and lifestyle outcomes. The Polar Vantage M2 only needs to be worn overnight for the measurement to be taken care of automatically.
Use the Polar Vantage M2 and the FitSpark training guide to get tailor-made daily exercises based on your individual recovery, fitness, and training history.
The FuelWise smart fueling assistant ensures that you receive the right amount of fuel at the right time, allowing you to keep going strong throughout your lengthy sessions.
The Energy Sources tab provides insight into your workout's impact on various energy stores. The Polar Vantage M2 breaks down your caloric intake into carbs, protein, and lipids.
You can simply navigate your playlist and adjust the volume without taking your hand off your watch thanks to the smartwatch's music controls and other capabilities. The watch display also provides you with a forecast and the ability to receive push notifications.
Rest of the Reviews are COMING SOON…